Welcome to the OKal Sentry Bollards (Aust) website.
We are pleased to inform you that MSA Bollards has acquired the assets and sole manufacturing rights of OKal Sentry Bollards (Aust).

This means that the range of OKal Sentry Bollards, which has been a leading brand in bollard design and manufacture for over 25 years in Australia and New Zealand, is still readily available to meet your needs.
The range of OKal Sentry Bollards is used to address:
• ram raid prevention
• shopping centre protection and pedestrian flow safety
• car, caravan & boat theft prevention
• car yard protection
• parking bay invader issues
• pedestrian area protection
• traffic control problems
• building and infrastructure protection
• outdoor eating area protection
• building entry protection
• emergency exits access protection
• lane and walkway protection
MSA Bollards is an Australian owned and operated manufacturer and installer of an extensive range of bollards and barrier rails.
Please CLICK HERE to visit MSA Bollards website.
We look forward to assisting you.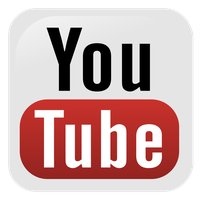 Contact Us
Phone: (08) 8187 2811 Email:

Address: 13 Dorset Street, Lonsdale, 5160, South Australia